Park Director Promotes Model Flying at NRPA



As the Parks and Recreation Director for Pasco County, FL, I was able to talk to my counterparts with city, county, and state departments to encourage them to include model aircraft flying sites on their lands.

In 2000, we in the Tampa Bay Area were privileged to host the National Recreation and Park Association annual conference with approximately 10,000 delegates in attendance. I designed and conducted an off-site seminar at the Sarasota R/C Squadron flying site, with approximately 45 Parks and Recreation professionals in attendance.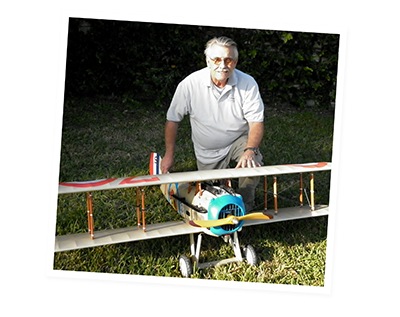 After seeing the fun of model aviation and explaining the life-long aspects of the activity, youth involvement and how the AMA supports the activity and provides safety procedures, the attendees were enthused enough to create new flying sites of their own, and even saved some existing flying sites from being turned into horse trails or something else.

Jim Slaughter
Pasco County, FL Parks and Recreation Director (Ret.)
AMA Member 635178